Dallas Cowboys Player Quits The NFL In Instagram Post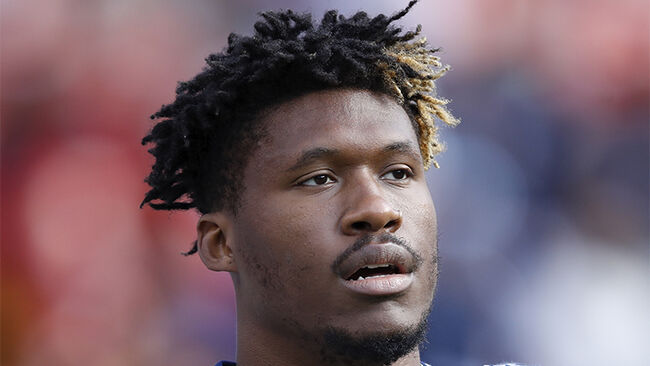 Dallas Cowboys defensive tackle David Irving is calling it quits after a five-year stint in the NFL. Irving made the announcement in an Instagram post a week after he was suspended indefinitely for violating the league's substance abuse policy.
In the expletive-filled video, Irving announced his decision while appearing to smoke marijuana.
"Basically, guys, I quit," Irving said. "I don't want to talk about a suspension and all this other nonsense. I'm outta there. I'm not doing this s*** no more."
Throughout his career, Irving has served multiple suspensions for violating the league's drug policy.
Irving called out the NFL for their strict policies that punish players for smoking marijuana, while athletes in other sports seem to rarely get in trouble when they do it.
"Like I said, it's not about smoking weed. How many NBA players you see getting in trouble about this? How many coaches you see getting in trouble about this? How many baseball players? How many UFC players getting in trouble?"
He also blasted the NFL, saying that "the NFL is not football."
"Don't get me wrong, I love football. However, I don't love the NFL. The NFL is not football, you need to understand that. What you all see us do, the game and s***, that's, what, 20 percent of all the real s*** we're doing."
Photo: Getty Images